You are viewing the article What is Wifi 6? What's new compared to the old wifi? Do I need to replace a new router to use it?  at Tnhelearning.edu.vn you can quickly access the necessary information in the table of contents of the article below.
In our increasingly connected world, Wi-Fi has become an essential part of our daily lives. It allows us to seamlessly connect our devices to the internet, granting us access to information, services, and entertainment. Over the years, we have witnessed rapid advancements in Wi-Fi technology, leading us to the latest iteration known as Wi-Fi 6. This introduction aims to shed light on what Wi-Fi 6 truly is, highlighting its new features in comparison to the older Wi-Fi standards, and addressing the question of whether or not you need to replace your existing router to utilize it.
Wi-Fi 6, also referred to as 802.11ax, is the newest wireless communication standard that promises to revolutionize the way we connect to the internet. With significantly boosted performance and improved efficiency, Wi-Fi 6 aims to address the challenges posed by the ever-increasing number of devices in our homes and congested networks in public spaces.
Compared to its predecessor, Wi-Fi 5 (802.11ac), Wi-Fi 6 comes with a range of notable advancements. One of the key features is its ability to handle higher data transfer speeds. Wi-Fi 6 can achieve peak speeds of up to 9.6 Gbps, nearly three times faster than Wi-Fi 5. This increased speed allows for smoother streaming, faster downloads, and reduced latency, providing a vastly improved user experience.
Another remarkable aspect of Wi-Fi 6 is its improved efficiency in handling multiple devices simultaneously. With the introduction of a new technology called Orthogonal Frequency-Division Multiple Access (OFDMA), Wi-Fi 6 can divide a Wi-Fi channel into smaller sub-channels, allowing multiple devices to transmit data simultaneously. This means that even in crowded areas with numerous devices, users can experience better performance and reduced congestion.
Furthermore, Wi-Fi 6 introduces a technique called Target Wake Time (TWT), which enhances battery life for devices connected to the network, such as smartphones, laptops, and Internet of Things (IoT) devices. TWT enables devices to negotiate specific times to "wake up" and transmit or receive data, significantly reducing power consumption and extending battery life.
Now, the question arises: do you need to replace your current router to take advantage of Wi-Fi 6? The answer depends on your specific requirements and the age of your current router. While Wi-Fi 6 offers numerous benefits, including faster speeds, improved efficiency, and better device handling, it is worth considering the devices that you currently use and their Wi-Fi capabilities. Older devices that only support older Wi-Fi standards may not fully utilize the advantages of Wi-Fi 6.
If you have a multitude of newer devices or plan on upgrading in the near future, investing in a Wi-Fi 6 router might be a wise decision. However, if your devices are predominantly older or don't require the enhanced capabilities provided by Wi-Fi 6, sticking with your current router may suffice.
In summary, Wi-Fi 6 is the latest iteration in wireless communication technology, offering faster speeds, improved efficiency, and better device handling compared to previous Wi-Fi standards. While upgrading to a Wi-Fi 6 router can provide significant benefits, it is crucial to assess your specific needs and the devices you currently use to determine if it is necessary for you to replace your existing router.
Wifi 6 was released, promising significant speed improvements on electronic devices such as phones, tablets, … compared to previous generations of wifi, so what is Wifi 6, and what features does it have? outstanding, let's find out!
What is Wifi 6?
Wi-Fi 6 is the latest update to the wireless networking standard. Wi-Fi 6 is based on the IEEE 802.11ax standard , with faster speeds, greater capacity , and improved power efficiency than previous wireless connections.

Compared to previous wireless connections, Wifi 6 has been renamed to make it easier for users to remember and understand the latest update for this wireless standard.
According to the old naming standard, Wifi 5 will be 802.11ac, and Wifi 6 will be 802.11ax. So the difference between Wifi standards is in the name behind ax/ac/n/…, and this name is quite complicated and easy to confuse users, so the new name, Wifi 6 is shorter than official. was born.
Each generation of wifi offers new features – faster speeds , increased throughput , and a better experience. Wifi 6 will bring an improved experience to meet the needs of the ever-evolving IT industry.
It is known that this new name Wifi 6 will be officially applied from 2019.
What's new in Wifi 6 compared to the old wifi?
Significantly improved speed
Wifi 6 delivers speeds of up to 10Gbps , and reaches 12Gbps at the highest wireless frequency and over very short distances. This is a pretty big improvement in speed ( an increase of 30-40% compared to the old Wifi 5 standard).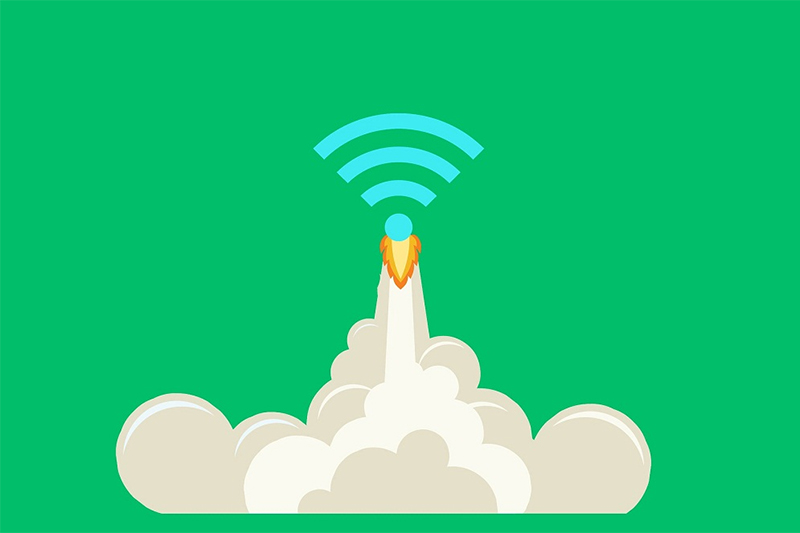 Better radio frequency, more channels
Another outstanding feature of Wifi 6 is orthogonal frequency division multiple access – OFDMA. OFDMA uses 2 available transmission frequencies: 2.4GHz and better 5GHz. This upgrade increases speed by dividing the available spectrum into smaller units , thereby increasing throughput and network performance.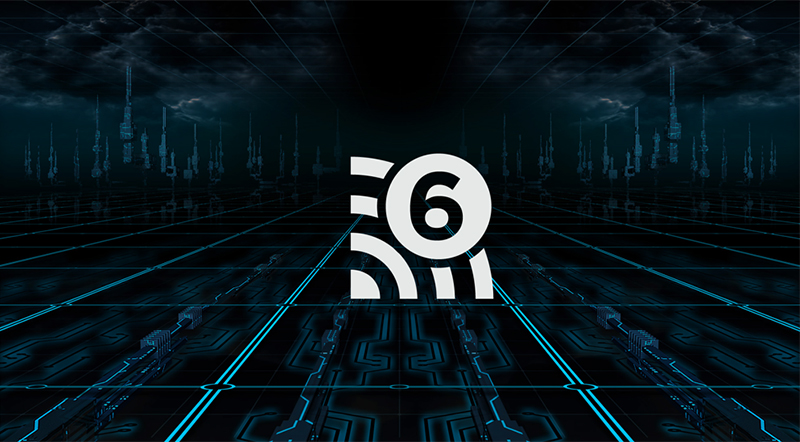 Currently, conventional dual-band routers operate on the 2.4GHz and 5GHz spectrum. In which, these spectrums are distributed according to the set of channels with a width of 20MHz.
Wi-Fi 6 changes this allocation of 20MHz channels to 256 individual sub-channels , which is a significant increase, compared to the current 64 channels. Not only increasing the number of pure channels , Wi-Fi 6 also modifies the data connections in the added channels .
More concurrent threads, better performance in crowded areas
Wifi 6 is an update to the current 256 Quadrature Amplitude Modulation (QAM) 802.11ac feature. Wi-Fi 6 increases to 1024 QAM, allowing up to 8 simultaneous streams to broadcast. This means that a particular access point can handle traffic up to 8 users at the same time at the same speed without any drop in speed.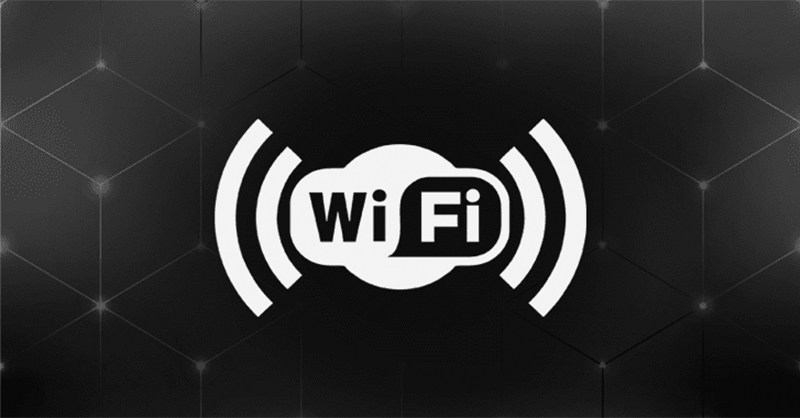 This is a great solution for network congestion often seen in businesses. The performance of this new type of wifi is also better in densely populated areas.
Longer battery life for connected devices
With the "target wake time" (TWT) feature, smartphones, laptops and other devices connected to wifi will have longer battery life .
When the access point interacts with a device, it can tell the device exactly when to put its Wi-Fi signal to sleep or when to wake it up to receive the next transmission.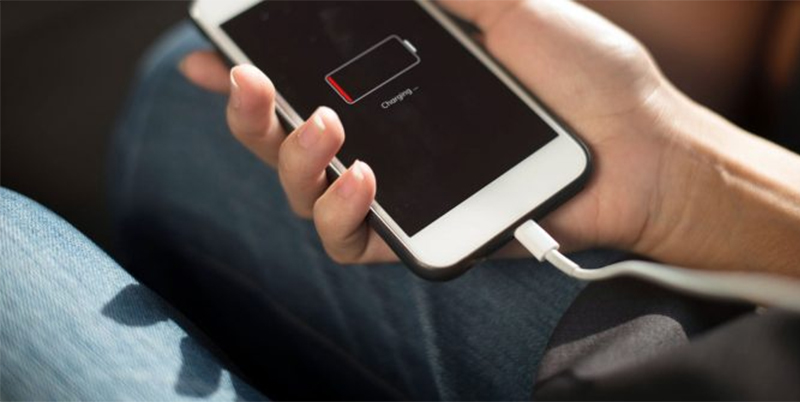 This will save power and the wifi radio can spend more time in sleep mode , resulting in longer battery life.
Do you need a new router to use Wifi 6?
The decision to buy a new router to support Wifi 6 is really necessary, but at the moment, this is a rather difficult decision when there are very few devices on the market that support Wifi 6 connectivity.
The introduction of Wifi 6 led to the impending arrival of WPA3, the new wireless security protocol . Widespread adoption of WPA3 won't spread quickly until late 2019.
So check to see if the router you are about to buy can receive firmware updates to the more secure WPA3 standard.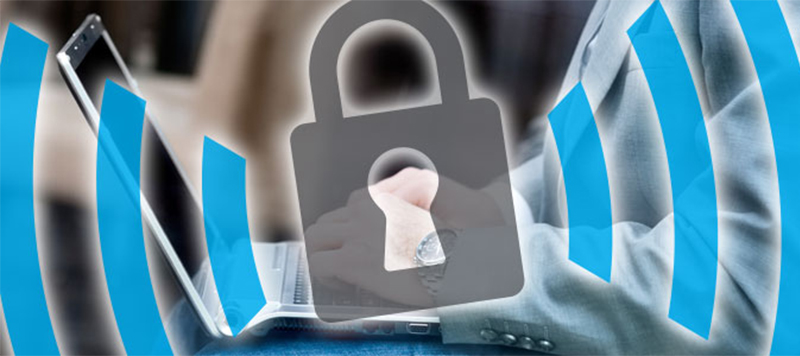 A few Wifi 6 routers have started to appear on the market, such as ASUS' TR-AX88U which is advertised as ready to support next generation 802.11ax devices, using the AX6000 router standard , compliant with the New and best wireless specs.
Netgear's Nighthawk AX8 is another Wifi 6 router that can be purchased at the moment. The AX8 has a sleek face and the future promises to be a router with the same specification as the AX6000.
Both the Netgear Nighthawk AX8 and Asus TR-AX88U have throughput limits of around 6Gbps , and have yet to hit the peak of Wi-Fi 6 (around 10Gbps). This speed can only be achieved on routers that meet the AX11000 standard.
In particular, TP-Link's high-end Archer router brand will have the AX11000 router product in the near future.
Above is the latest information about Wifi 6 that Tnhelearning.edu.vn wants to answer with you. Share this useful article to more people!
In conclusion, WiFi 6 is the latest generation of wireless networking technology that offers significant improvements over its predecessor, WiFi 5. With WiFi 6, users can expect faster speeds, increased capacity, improved connectivity, and reduced latency. These advancements are achieved through the introduction of new technologies such as Orthogonal Frequency Division Multiple Access (OFDMA) and Target Wake Time (TWT).
One of the key highlights of WiFi 6 is the ability to handle multiple devices simultaneously without experiencing a significant drop in performance. This is achieved through the use of OFDMA, which divides the wireless channel into smaller sub-channels, allowing multiple devices to communicate simultaneously. WiFi 6 also introduces TWT, which enables devices to have more efficient power management, leading to improved battery life in devices like smartphones and IoT devices.
It is important to note that in order to take advantage of WiFi 6, both your device and your router need to support this technology. While WiFi 6 routers are readily available in the market, not all devices currently support this standard. Although devices with older WiFi versions can still connect to a WiFi 6 router, they will not benefit from the full capabilities and enhanced speed of WiFi 6.
However, replacing your old router with a new WiFi 6 compatible router is not an absolute necessity unless you have a pressing need for the advanced features and capabilities it offers. If your current WiFi 5 router meets your current requirements and you do not have a multitude of devices that require simultaneous usage, sticking with your current WiFi router might be sufficient for now. Eventually, as more devices become WiFi 6 compatible, and if your existing router starts to show signs of aging, upgrading to WiFi 6 would be a wise investment.
In conclusion, WiFi 6 brings a host of improvements and enhanced performance over its predecessor, delivering faster speeds, increased capacity, improved connectivity, and reduced latency. While it is not mandatory to replace your router immediately, upgrading to a WiFi 6 router will allow you to fully leverage the benefits of this new wireless standard as more devices become compatible with it in the future.
Thank you for reading this post What is Wifi 6? What's new compared to the old wifi? Do I need to replace a new router to use it? at Tnhelearning.edu.vn You can comment, see more related articles below and hope to help you with interesting information.
Related Search:
1. What is Wifi 6 and how does it work?
2. Key features and benefits of Wifi 6 compared to previous versions.
3. How does Wifi 6 improve device performance and network efficiency?
4. Is it necessary to upgrade to Wifi 6 or is the older version sufficient?
5. Can older devices connect to Wifi 6 networks?
6. Can I use Wifi 6 with my current router or do I need to purchase a new one?
7. How to identify if a device is compatible with Wifi 6.
8. What are the potential speed improvements with Wifi 6?
9. Are there any security enhancements with Wifi 6 compared to older versions?
10. What are the future implications of Wifi 6 in terms of technology development and connectivity standards?